One thing to come out of the COVID-19 pandemic is the increased implementation of remote work. Whether that be only partial, to make a hybrid situation, or fully remote, where we work has changed.
For many law firms, implementing remote work was a considerable feat. In a short period, firms needed to strategize and implement work-from-home policies. Working remotely has both benefits and challenges, but can be done effectively.
James Cotterman, a law firm consultant with Altman Weil, told the ABA's Journal that he saw small firms struggling more than larger competitors, particularly firms focused on consumer-oriented law:
"The pivot to remote work was more challenging with less robust tech support and clients less likely to engage or pay timely," Cotterman says.
When we talk about remote work, the first thing that comes to our mind is adopting tech tools. We may not know which tool will be best, but we do know what problems these tools need to solve.
From communication to file management, moving to remote work requires software to improve business operations.
However, this is only one aspect of remote work. Another important part to creating a positive remote work experience is moving past the traditional way of working in a physical office through a change in our mindset.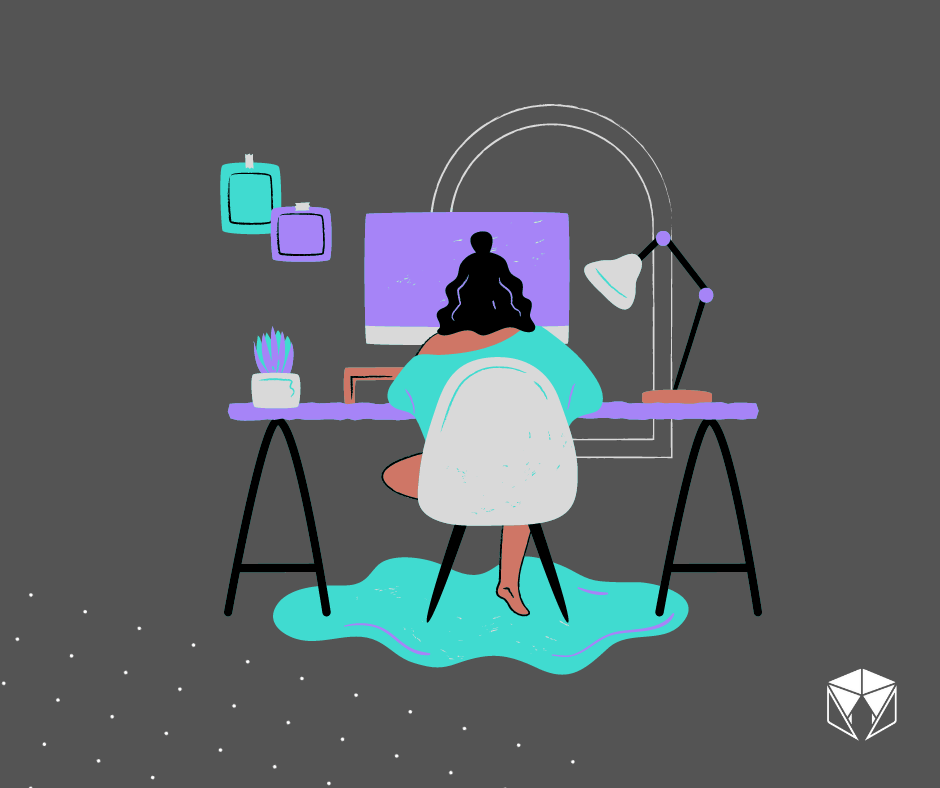 How to Implement Remote Work Effectively
There are multiple benefits to working from home, but the key is to learn how to take advantage of them. Remote work is common for startups and technology companies.
For example, Legalboards' team has worked remotely since its foundation. Our team is located in different countries, continents, and time zones (North America, Europe, and South America). But what can companies do to use remote work to scale?
Hold frequent team meetings: checking in with your team about the technology you're using is important. Getting feedback on how they are adapting to working remotely and their experience with the technology solutions is key;

Get organized: remote work requires a high level of organization. Tasks, projects, matters have to be organized in order to be efficient. With in-person work, a team member could go to someone else in the office for help, remote is not that simple;

Clearly outline workflows: using clear procedures for everything you have to accomplish so everyone on your team knows what to do. Team members need to be able to know what the process is and what their next steps of a project will be;

Use effective communication tools: establish which technology tools will be used for communication. With some solutions, communication can be almost the same as being in person; and

Find software that solves a problem: creating synergy between your team's work, dynamic, and a technology solution. Getting feedback about tools from your team while being open to changes is key. Only with testing software with your team, can you determine if it's the right choice for you. Take advantage of trials and demo sessions (like ours) to learn more about the tool and test it with your team to make the final decision.
Hybrid Work in the Legal Industry
The increased trend of hybrid work being implemented is also seen within the legal industry. With loosening pandemic restrictions, a hybrid work model blends remote and physical workplaces.
Hybrid work may look different from firm to firm with some practices opting for specific work-from-home days and policies to allow for flexibility.
The legal industry has adopted this model as a consequence of the pandemic and following the Court's virtual changes. Virtual hearings, mediations, etc., allowed lawyers to adopt a hybrid model of work.
Lawyers can experience the comfort of working at home while seeing the benefits of increased productivity and reduced costs. We can expect to see a hybrid model implemented for the foreseeable future- if done correctly.
Law firms have been investing in the right technology tools to keep this model effective, and at the same time, provide value to their clients. To learn more about what lawyers can expect to see in the future, check out this article.