We're excited about teaming up with MyCase to help busy lawyers save time and stress through our integration. By using both Legalboards and MyCase, you'll be able to make the most out of both software. This free webinar was hosted by Rafael Miranda, CEO of Legalboards, and originally recorded live on July 27,  2023.
Learn How to Save 30+ Hours per Month with MyCase and Legalboards
In this webinar, you'll get an overview of the Kanban framework, the MyCase and Legalboards integration, and learn some tips & tricks for use.
An Overview of the Kanban Framework
Kanban was created in the 1940s by an engineer at Toyota named Taiichi Ohno (shown below). The goal of this original framework was to control inventory, maximize efficiency, and reduce waste for manufacturing.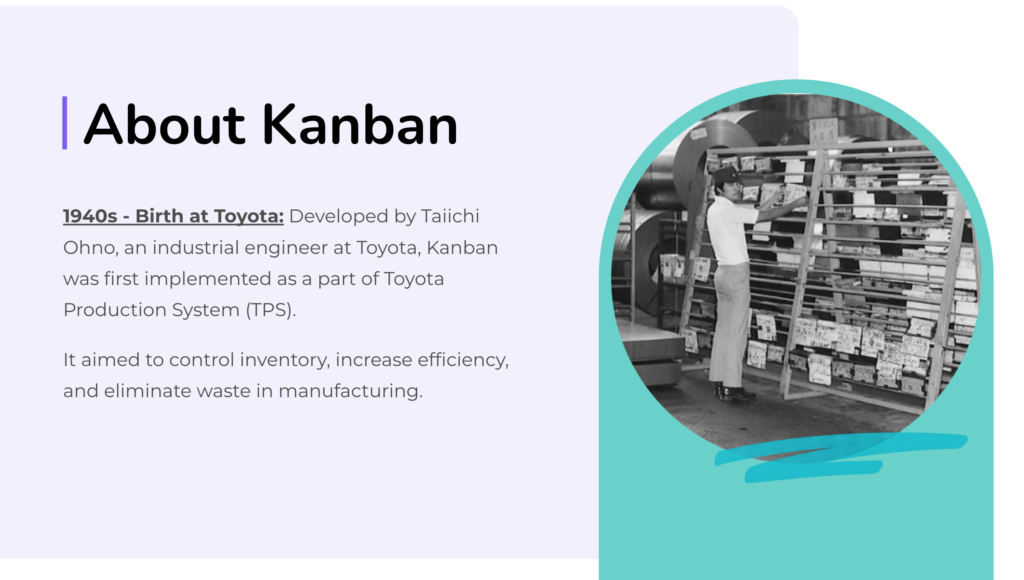 From there, Kanban was implemented by other industries starting in the 1980s. Now, Kanban is used in various industries, including legal, to help apply project management strategies.
Kanban For Lawyers: MyCase + Legalboards Integration
Because of its rising relevance to the legal industry, Kanban has helped lawyers organize their workflows and streamline processes. The Kanban framework is especially effective when there are multiple items to keep track of and team dynamics in play.
In the webinar, Rafael will go over how to tell when your firm needs to think about implementing Kanban and how to do so. With the MyCase and Legalboards integration, you can start using Kanban to organize your workflow in just a few easy clicks. Click here for more information about the integration.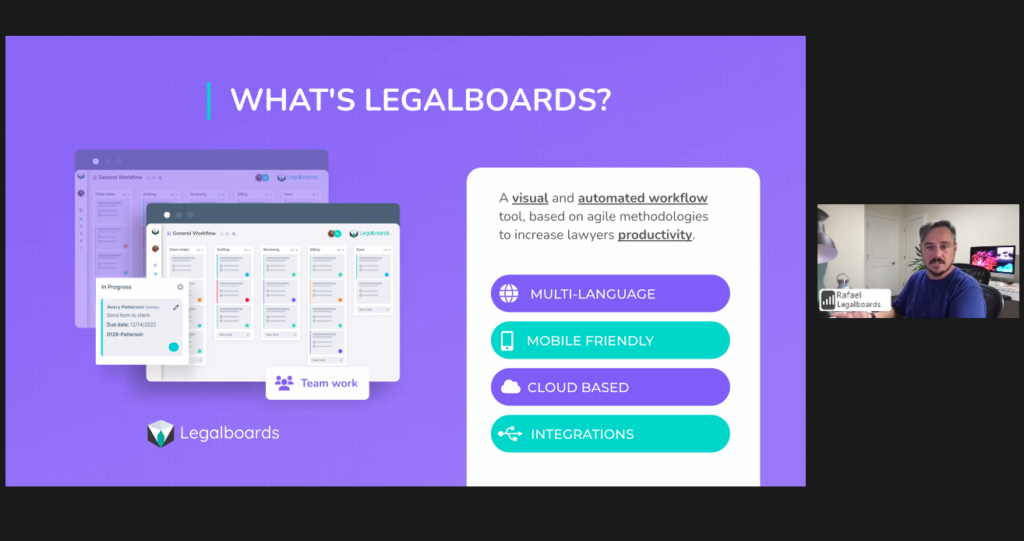 Watch the Webinar on Demand
Want to watch the full webinar? Get access to the free recording here. If you have any questions or would like any additional information, please contact us at info@legalboards.com.
Curious about how Legalboards can help with the way you work? Learn more about our time-saving features here.