Lawyers are under many constraints. One of the many constraints that they face is time. The processes that may already be in place may not actually work with them as effectively as they should.
So how can legal professionals improve how they work? Through Kanban for lawyers. Kanban helps to reduce the time spent on tasks, promote effective collaboration, and harness agility.
What is Kanban?
Kanban is a framework that aims to improve how work is managed (learn more here). The framework is best applied to teamwork, so that teams can work more efficiently and effectively. Kanban is fairly straight-forward in terms of how it is completed. A key component of Kanban is the visual aspect, so building a visual model of your work is important.
The visual model follows the same pattern; columns to represent phases of the project and cards to represent the tasks. Once that visual model is built, the focus shifts to now be on how work progresses.
Learn more about Kanban and how it can help your firm in this short video from Kanban University:
How Does Kanban Help Reduce Delays and Improve Client Experience?
Kanban helps to reduce the load on lawyers/legal teams through increasing the understanding of how work progresses. Another goal of Kanban is to improve the client experience by improving the project management process.
The framework helps provide clients with better timelines, estimated completion dates and gives them more information about how their case is progressing. 
The framework tries to reduce the delays in work through reducing how much work is "in progress", and optimizing how tasks are completed. Kanban frameworks also emphasize the importance of collaboration. It acknowledges the importance of allocating team members effectively, fully understanding what needs to go into projects, and using data for insights.
With an increased emphasis on fully understanding how your work progresses, lawyers and law teams can improve the cadence of their tasks, how they communicate with clients, and more.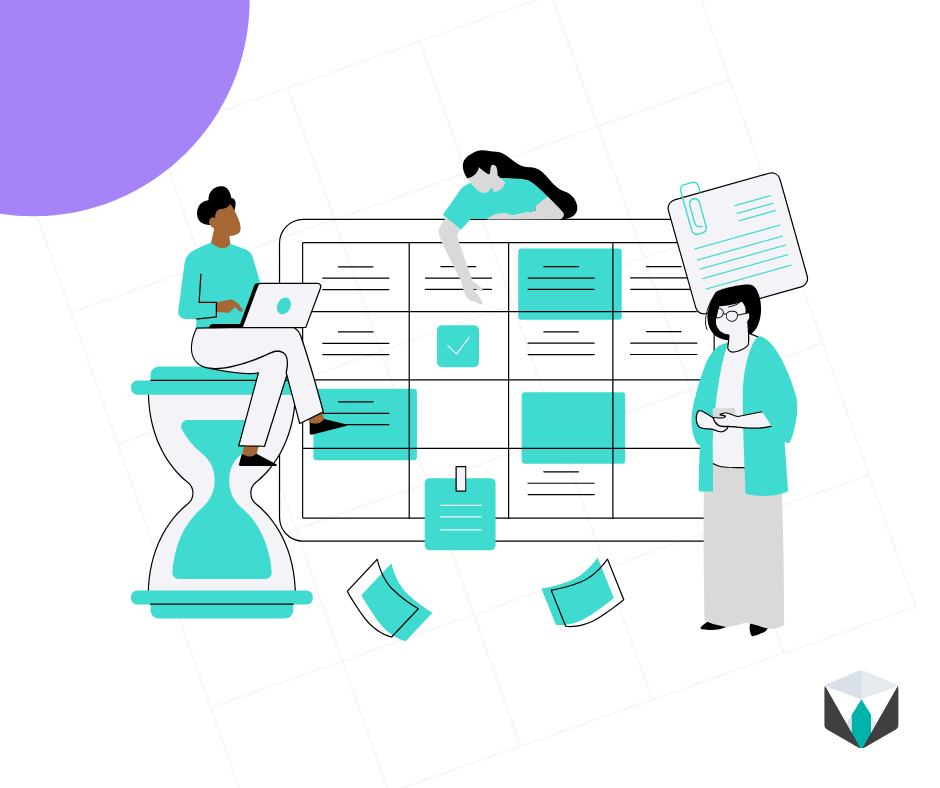 Why Use Kanban As A Lawyer?
The legal industry has had to quickly pivot as a result of the pandemic. With more virtual expectations for both changing workplaces and delivery of service, Legal Tech has been quickly adopted.
As Lillian Mateu from Kanban University wrote in her article,  "the greatest challenge those of us in the legal sector face in coming years is being able to create agile organizations and robust businesses that are capable of reinventing themselves." Legal professionals can become more agile through Kanban.
Kanban is one of the agile methodologies (read more here) that can be applied to the legal industry. The key thing to remember is that Kanban wants to improve your existing processes not completely change them. We don't have to reinvent the wheel in order to improve how we work. Kanban also includes how we approach work in our attitudes. By fostering a culture of effective collaboration it's a win for professionals and clients.